Staff, Leadership and Board of Directors
Wayne Craige
Founder and Chairman
Wayne Craige founded CiDrep SickKids Foundation and has been the CEO and Chairman since August of 2017. CiDrep SickKids Foundation is responsible for raising funds for Sick Children, and for granting funds to advance child health.
Wayne is a seasoned technology executive experienced in developing and implementing healthcare and life sciences technology solutions and strategies for clinical operations, business growth and running critical research platforms. He founded CiDrep Informatics in 2012, a healthcare informatics and multi-brand technology provider for hospitals, physician's offices, life sciences, and healthcare organizations.
Wayne received his BS (Cum Laude) in biomedical informatics from DeVry University, an MBA from the Georgia Institute of technology and a Ph.D. in biomedical informatics from Rutgers, the State University of New Jersey. Wayne is active in the Atlanta community and a long-standing member of the Georgian Club.
Mrs. Sabah Essa
Director of Operations and Fundraising
In her role as Director of Operations and Fundraising, Sabah is responsible for fundraising initiatives and programs.
Sabah is a seasoned sales professional with a diverse range of experience in the fashion and cosmetic industries. This experience is giving her a deep appreciation for how the foundation seeks to help and improve the quality of life of sick children.
Sabah works closely with the Chairman and all fundraising teams and volunteers and is happy spending her personal time making the foundation an amazing organization, one program, and one child at a time.
Board of Directors
CiDrep SickKids Foundation is in the process of nominating a Board of Directors to lead the organization mission and new initiatives. If you would consider being nominated, please send your resume or curriculum vitae to our email below.
Some information that may be helpful:
Terms – One 2 year term with an option to be elected for a 2nd term
Meetings – attend and participate in a minimum of 4 half day board meetings per the calendar year
Board Retreat – attend and participate in a 1 ½ day Board Retreat to create our 5 years strategic Plan
Support – make an individual financial contribution annually to the organization
Responsibility – Provide leadership, wisdom, and creativity for the formulation of policy, progress, and practices that contribute towards our mission.
If you share our passion and seeking to work for a non-profit, we want you on our team Contact us today!
---
Book Keeping and Accounting Support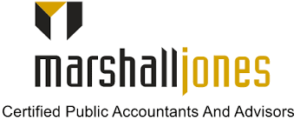 Thanks to Ms. Susan K. Hopkins, CPA and the accounting team of Marshall Jones & Co. who provided accounting, bookkeeping and IRS Form 990 preparation for CiDrep SickKids Foundation, Inc.
---
Legal Support and Services

Thanks to Ms. Michele P. Madison and Ms. Yamilee MacKenzie of law firm Morris, Manning and Martin, LLP, who provided legal work in its incorporation as a nonprofit and application for 501(c)(3) status with the IRS.